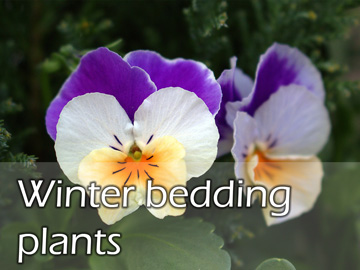 Your garden doesn't have to look devoid of colour in the winter. From September through to November it is possible to plant winter bedding flowers in beds, borders, containers or hanging baskets. This will help keep your garden looking colourful as the other plants die out.
These are some of our favourites:
Pansies - seen in gardens everywhere. Winter flowering pansies, if planted out early autumn, will provide blooms right through winter and into spring.
Primrose (as focused on in one of our previous blogs) - the Primrose will be the first flower to bloom in the spring.
Wallflower – a cottage garden favourite. This plant is not only colourful, but gives off a wonderful scent.
Cyclamen – with their beautiful bright blooms in shades of crimson, pink, purple or white, coupled with their attractive foliage, it's no surprise that many gardeners choose to include these plants in their garden.
If you need help with planting or maintaining your garden then please contact Sanstec Garden via our Facebook page @sanstecgarden.