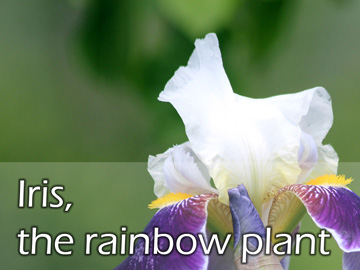 Every garden should have an Iris! There are so many varieties to choose from. If you are after some big and colourful flowers, plant some Bearded Irises. They prefer dry, well draining soils and sunny positions so they can bake their rhizomes in the sun. Make sure that their rhizomes are partially exposed when planting, remove any weeds and do not plant any other plants near as this will help promote better air circulation and prevent any rotting too. Bearded Irises will produce some beautiful flowers from April until June.
If you would like to add some colour to your border in winter and spring time, consider planting some bulbous varieties like Iris reticulata. They also grow well in pots when planted in a well-draining compost.
For moist soil locations, plant Siberian Irises or Iris ensata and Iris laevigata. These Irises thrive in rich and moist soils although Siberian Irises are known to do well in dry conditions too. The other two varieties that do not mind drier conditions are Iris unguicularis and Iris foetidissima. To prevent your moist soil loving Irises from drying out during the summer period, apply some mulch annually in spring.
All Irises, apart from bulbous ones, will benefit from regular division. Rhizomatous Irises are best divided straight after flowering so they can receive enough sun exposure. The clump forming irises like Siberian Irises are best divided in early autumn or early spring.
Whichever Iris you choose will not only bring colour and enjoyment to you, but it will also benefit the butterflies.
Contact Sanstec Garden via our Facebook page @sanstecgarden, should you need any assistance with planting or support with general garden maintenance.