Choose the right product design partner. Contact Sanstec Design, an independent consulting design engineering company providing mechanical product and industrial design, development and engineering services throughout Essex, Suffolk, East Anglia and the UK.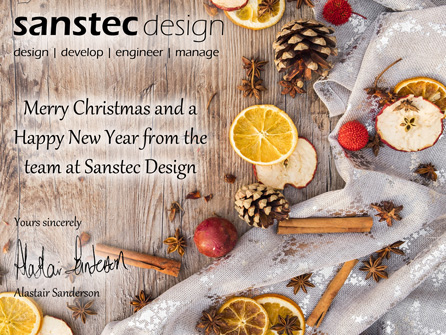 Sanstec will be closing for the Christmas period from 5.00pm on Tuesday 20th December 2022 and will reopen for business on 9.00am Wednesday 4th January 2023.
Season's greetings and best wishes for 2023 to all our clients, contacts and suppliers.
e design.engineering@sanstec-design.co.uk
t 01206 843903
10 Spindle Wood
Highwoods
Colchester
Essex
CO4 9SX