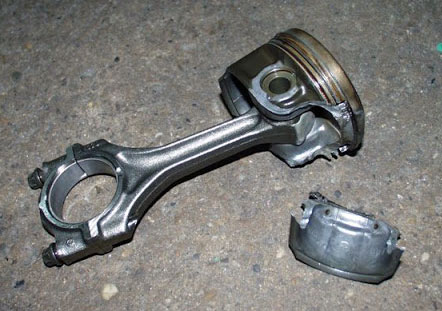 We've gone turbo-charged! Yes, I know we are in danger of catching up with technology at last; a relatively modern transport experience as opposed to all those old carburettor driven vehicles. What you may ask am I on about. Well actually, it's not really our first turbo-charged vehicle, as we've had a Transit Connect 1.8TDCi for a few years (its currently for sale, so get in touch if you are interested) and it really isn't new technology anyway!
Let me explain myself a little more. As you may know, our focused design engineering capability is provided through our Sanstec Design business. But as a technical and creative company as a whole, we have a lot of varied interests outside of the pure product design/design engineering capability that we provide, including a keen interest in cars of all sorts. Therefore keeping an eye on the 'classic'/interesting type vehicle market provides lots of opportunity to get distracted into finding solutions for challenging mechanical problems that have possibly been around for a while.
Considering that, I recently purchased a 2006 Ford Focus ST 225 'project' from a salvaged car dealer which looks like it might have a very poorly engine with a few other bits that need sorting, replacing and generally rectifying, as it's obviously been rather unloved for a while. The Focus ST is becoming a bit of an icon and has a really enthusiastic following, so there'll be more restoration content to cover progress on this elsewhere, (keep an eye out for links to see what's happening).
Getting back to the title and essence of this blog, the engine/systems in this ST have been modified with a few other bits being changed as well. We've yet to get into finding out the detail of exactly what changes have been made but we can see that a BOV (blow off valve) has been added which means this engine has been 'messed with'. Hence we're suspicious already, even before knowing the fact that the car won't start.
The point here being that something has been changed, most likely in an attempt to increase performance by modifying the way the turbo works. It appears that something didn't like those changes, resulting in the performance parameters of the existing components being exceeded. The limits of the capability for any technical system needs to be properly understood before changes get made and things head towards just failing/giving up sometimes with catastrophic results. Applying the understanding of the system to what its capable of is absolutely key to getting the right design for the product in the first place.
With regards to this engine(car), it'll be in the workshop soon for a proper diagnosis and then possibly a full strip down, so we can see what the damage is and just how badly things went wrong after passing/exceeding the performance parameters.