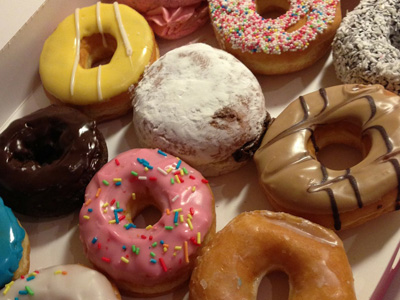 It's always a bit of challenge when it's time to leave one project and move on to the next. You say goodbye and farewell, thinking about the next project that's already started to consume some of your thinking time, still wondering how things really went on the one you're leaving, but also what challenges the next engagement will bring.
To sweeten (literally) the departing/leaving/finishing experience and particularly in acknowledgement of the effort that your client's 'people' have put into the joint experience of you and them working together, it's a real pleasure to bring in some 'sugary treats' as a thank you and goodbye. It's also a particularly good way to demonstrate our acknowledgement of the support that they naturally have needed to give, during our time working alongside them.
It's difficult moving on, after making what you hope are friendships, created from the business relationships that you've worked hard to establish and cultivate. Obviously it's necessary to try and work well together as the time is limited and we, as an external company, need to put a lot of effort in to getting the job done, sometimes talking too much and sometimes not enough.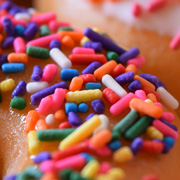 For various reasons, including budgetary constraints, logistics or other commercial influences, we necessarily have to stop our contracted project before we've actually finished the scope of what was initially set out for us to do. This can be frustrating, as we like to finish what we started, essentially being focused on the completer finisher aspects and particularly trying to ensure that things are left tidy so the client can go on to operating more efficiently now the issues we've been dealing with have been addressed.
Obviously not all aspects of 'tidying up' are particularly glamorous as such; however they are usually the most necessary parts of introducing improved efficiencies into systems that support the company. With our expertise and experience we are more often than not, dealing with essentially complicated technical engineering systems.
We provide a focused, particular and dedicated resource, really listening and accurately interpreting what you need doing so we can examine, refine and 'tidy up' your 'engineering systems', building a relationship that works. Speak to us to see how we can help.